You are invited to our Commencement Day on Monday 2 March. The public lecture by Charles Sturt University's School of Theology Course Director, Dr Bernard Doherty, will commence from 7:00pm after our prize-giving ceremony
.
Join us as we commence the academic year with an Orientation for students, followed in the evening by a special Chapel Service and Commencement Lecture.
Christian Integrity in an Age of 'Fake News', 'Alternative Facts', and 'Post-Truth'
In a world that worries about 'Fake News', 'Alternative Facts,' and the 'Post-Truth' era, recent years have also witnessed a rising interest in "conspiracy theories." This growing trend of "conspiracism" has received considerable attention from political pundits, philosophers, and psychologists, but has attracted little attention from a Christian perspective.
However, it turns out that some notorious contemporary conspiracy theories have clear, if embarrassing, connections with Christian culture. Indeed over the last century, Christians have often spread conspiratorial ideas that were later found erroneous, in particular regarding the alleged diabolical machinations of small cabals of anti-Christian conspirators.
This lecture will trace the history of some of these major Christian contributions to what political scientist Michael Barkun called the "culture of conspiracy" from the nineteenth century to the present – from the Palladian Hoax to Pizzagate. It will offer suggestions about why these fringe ideas have continued to enter into the cultural mainstream. Dr Doherty will illustrate how a convergence of new media, popular culture, social networking, historical ignorance and a culture of forgetting merged to create a now-polarized epoch. He will point out Christians' habits that could damage the credibility of the Christian message, and consider how we can respond better to what some secular commentators have called the "death of truth".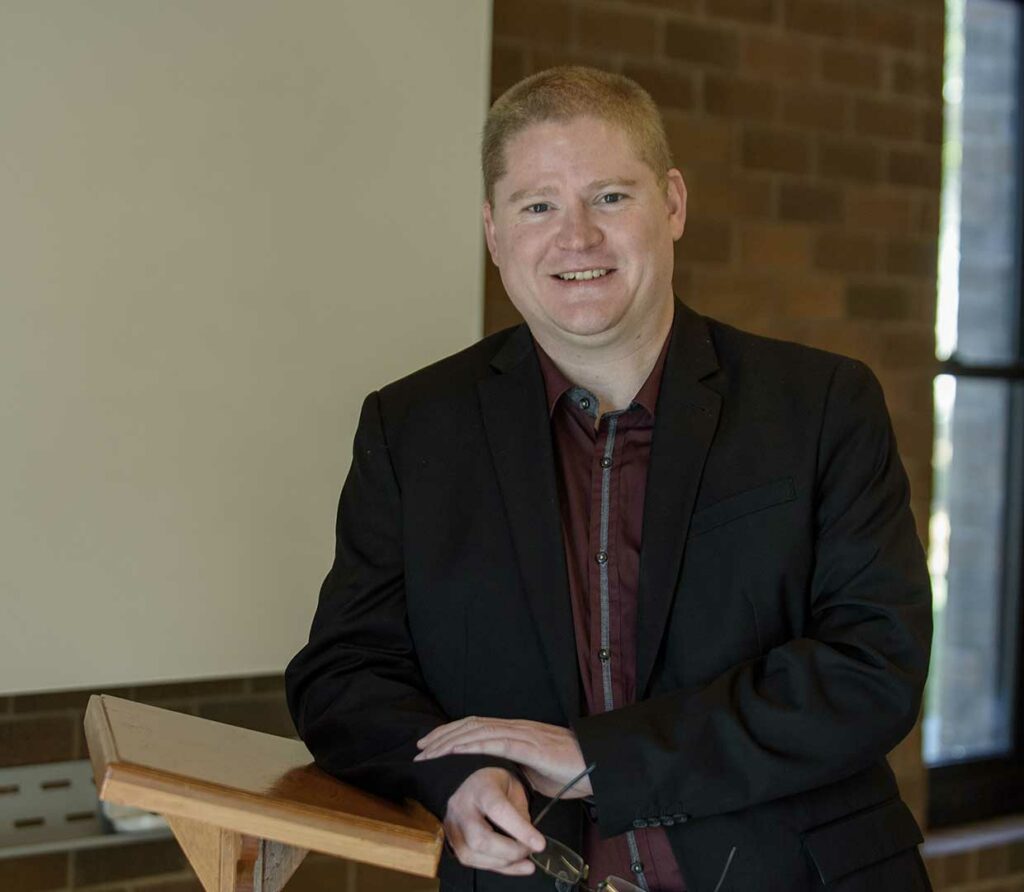 Bernard Doherty is Course Director of the School of Theology at Charles Sturt University. He is a graduate of Macquarie University.  Following his PhD, Bernard was a Postdoctoral Fellow at the Institute for Studies of Religion at Baylor University in the United States where he worked on a series of projects on New Religious Movements in Australia and abroad and on applying social science methodologies to the study of early Christianity.  Bernard has published in a number of academic journals including the Journal of Religious History, Nova Religio, the International Journal for the Study of New Religions, the Alternative Spirituality and Religions Review, Phronema, and the Journal of the Australian Catholic Historical Society.  Bernard's research interests are wide-ranging and include New Religious Movements, Patristics, Australian religious history, Church and State issues, religion and the media.
RSVP to Chapel Service, and Commencement Lecture