This course (CHDFV001) describes the knowledge and skills required to identify and respond to the needs of clients who may be experiencing domestic and family violence, including responding to immediate intervention and support needs. The unit applies to workers providing services according to established organisation procedures, who may not be specialised family violence practitioners and will be contextualised for clergy. The skills in this unit must be applied in accordance with Commonwealth and State/Territory legislation, Australian/New Zealand Standards, and industry codes of practice.
Fully participating students who successfully complete all assessments will receive a nationally accredited Statement of Attainment for the competency CHVDFV001.
This unit is part of the CHC Community Services Training Package, which includes CHC42315 Certificate IV in Chaplaincy and Pastoral Care.
This course will be delivered as a two-day in-person intensive
Date: Friday 2nd September – Saturday 3rd September
Location: St Marks National Theological Centre,  15 Blackall St, Barton
Time: 9am-5pm
The cost of the course is $490 per student.
Apply online from May by application to St Marks. Contact registrar@stmarks.edu.au 
Last day for applications: Friday 19th August, 2022.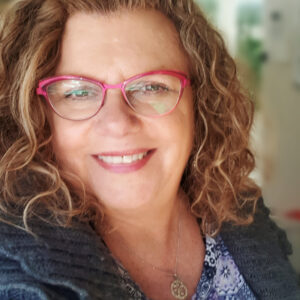 Jo Manouk
Jo Manouk is an Ordained Baptist minister who has over 20 years of experience working in pastoral ministries in both church and community settings.
Jo is currently working as a pastoral care coordinator for a faith-based not-for-profit organisation. She is also a clinical counsellor who has many years of experience working with individuals, couples, and families.