Over 25 years of distance education experience
Long before 'lockdown' was part of the world's vernacular, St Mark's has been providing quality training and care to students unable to attend our classes in person.

We don't provide distance education as an afterthought — we're good at it. As part of Charles Sturt University's School of Theology, we've partnered with Australia's most experienced distance education provider for over 25 years. Our class sizes are small and our lecturers are highly trained so you'll feel just as at home and included as those sitting in our classrooms.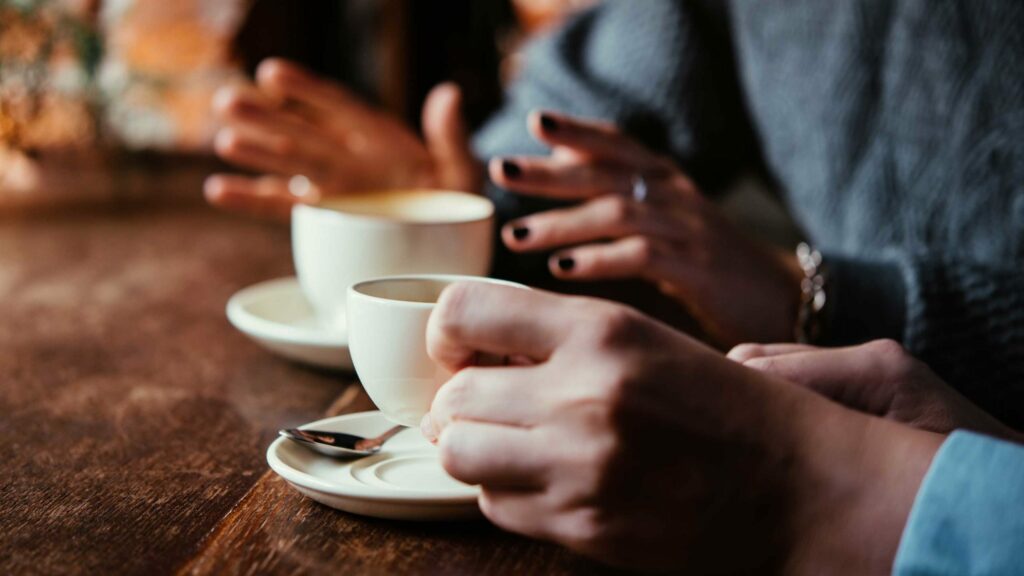 CHAT TO US ABOUT FLEXIBLE LEARNING
If you're aiming to fit your studies around work and life commitments, we're always open to chat with you on how we can help.
Just fill out our online form and our course advisor will get in touch with you.
St Mark's is your 'one-stop shop' for in-depth pastoral and theological learning from the comfort of your own home or local café.
But the first question we often get is:
'How often do I have to come to Canberra?'
The short answer is: it's flexible. You're welcome to come often, and we can work with you if you can't. We have students in every corner of Australia — even overseas! — who vary in their ability to join us in person, and we work with anyone, anywhere.
Although many classes have regular weekly on-campus lectures, you can tune in at home online, or listen to the recorded session later. (If you do drop by in Canberra, you are always very welcome to attend our classes in-person.)
We also run regular residential schools and intensives. Attendance at most of these is optional, although a few subjects do require attendance at a two- to four-day intensive.
Many students add a short Canberra holiday to their residential school or intensive, which are generally scheduled away from peak tourist or parliamentary periods. This means accommodation can be found at a reasonable price. The main Canberra sites — Old Parliament House, the High Court, the National Portrait Gallery, the National Gallery, Questacon, and the National Library — are within walking distance of St Mark's. The Centre itself is on a beautiful six-hectare site, with an untouched native grassland. Throw in some reading in our impressive library, and you have the ingredients for a quiet, refreshing retreat.
We hope you consider 'distance learning' with St Mark's. We think you'll be surprised at how quickly that 'distance' becomes closeness — to God and to others.
Learning about God includes learning in relationships, through community. In our huge country, that's quite hard. 'I can just go online,' you might think… but that's not so great with theology.
To learn about God, you need a human guide — someone who lives and believes the faith. Through our partnership with Charles Sturt University (CSU), St Mark's specialises in that kind of connection to students in Australia and beyond.
Each subject has a 'live' lecturer, not an absent pre-taped expert. They are experienced and qualified in their area. You won't be referred to a less qualified 'tutor'.
Classes are usually live-streamed so you can engage in real-time. You can access recordings of classes later, too.
CSU's online learning platform, Interact2, gives clear guidance, e-readings, teachers' notes, and more.
Online forums give you access to other students to converse with. Our learners are from several Christian denominations (or none); you'll safely meet interesting people.
You can learn with others face to face at two-to-four day intensives in Canberra. But we don't want to break your budget, so these are often optional and simultaneously available online.
The full range of CSU's magnificent library network, including its massive collection of ebooks and ejournals, is accessible online. We also post books, with reply-paid return.
Some introductory courses are Commonwealth government-supported, meaning that you pay far less than for comparable Australian degrees in theology.
In other words, we offer deep and quality online learning in theology. We want you to know God more, with others, in the company of teachers who will guide you well.
Qualifications offered through St Mark's own Registered Training Organisation (RTO #88072) focus on training skills alongside knowledge.
Skills practice requires some face-to-face learning, but you are still able to do most of each course online using St Mark's learning platform, Moodle.
Our Diploma of Christian Ministry and Theology (10743NAT) balances practical skills with biblical grounding. It gives skills to start a new ministry, care pastorally, lead volunteers, run small groups, and communicate your faith in Jesus. It also gives clear overviews of the bible, theology, and ethics. This one-year part-time course is delivered online but includes assessment tasks based on what you do in your church, and has two two-day intensives in Canberra.
The Graduate Certificate in Professional Supervision (10706NAT) is for people with five or more years in counselling, education, ministry or some equivalent, and teaches how to be a competent and intentional supervisor for others in that helping profession. This one-year part-time course includes four two-day intensives (or some variant), usually in a capital city.
We also offer various short courses throughout the year. Examples of topics covered in our short courses include:
basic Christian beliefs
safe church culture
pastoral and spiritual care
effective communication
These short courses usually require you to attend one or two-day intensive in Canberra.