Beatrice Robinson Scholarship
About the Scholarship
The Beatrice Robinson Scholarship enables current students to undertake creative and innovative projects in theological and/or biblical studies. It is open to all students studying theology at St Mark's National Theological Centre, and is valued up to $15,000.
Objectives
This scholarship is available for a suitable person to undertake special theological study and/or study of Biblical botany.
The selection panel is interested in encouraging a broad range of projects within the overall objectives.
In the light of the donor's interests in biblical flora, projects concerned with biblical or theological research into issues of land, ecology, flora and culture would be especially welcome.
Eligibility
Students in Australia currently studying theology at St Mark's National Theological Centre, including final year students, are eligible to apply.
There is no age restriction on applications, but the conditions of the grant give preference to younger scholars.
Terms of Award
One or more scholarships, up to a total value of $15,000, may be awarded every second year with the next scholarship available in 2018. St Mark's will advise students when applications are called for. The scholarship(s) may be used to fund, fully or in part, the completion of the project, and may be used for such things as:
travel and living expenses
fees for approved courses
conference costs
research assistance
other justifiable expenses
The selection panel will require a written report upon completion of the project, and acquittal of the funds disbursed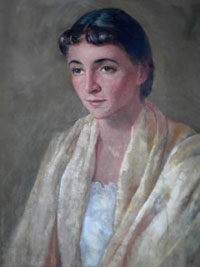 History of the Scholarship
The Scholarship is the gift of Deaconess Beatrice Robinson, whose own work in Christian ministry included her commitment to the Bible Garden at Palm Beach which was founded by her father, Gerald Hercules Robinson.
Gerald Robinson was inspired to found the Bible Garden at Palm Beach following a visit to the Bible Garden at Bangor Cathedral in Wales. The garden, originally designed and planted by Gerald Robinson himself, was officially opened on 26 March 1966. It contained 143 of the plants, trees and shrubs mentioned in the Old and New Testaments. After Gerald Robinson's death in 1972, the garden was maintained and cared for by Beatrice Robinson. She took up residence on the site, imported seeds from Israel and plants from all over Australia, and did almost all the gardening herself.
Beatrice Robinson died in 1994 and left her estate to the Bible Garden Memorial Trust. Among the provisions of her will, executed in 1974, she stipulated that at least $5,000 should be used to provide a scholarship to enable a suitable person to undertake special theological study and/or study of Biblical botany for the purpose of furthering the objectives for which the Bible Garden Memorial Trust was established.
For reasons to do with the ongoing viability of the Garden, the Trustees have now sold the residential part of the Palm Beach site, have been substantially involved in the establishment of a Bible Garden on the site of the Australian Centre for Christianity and Culture in Canberra, and continue to support its existence. The original Bible Garden at Palm Beach continues.
In order to fulfil Beatrice Robinson's desire that part of her estate be made available to support young scholars, the Trustees have established the Beatrice Robinson Scholarship at St Mark's National Theological Centre with an endowment of $150,000.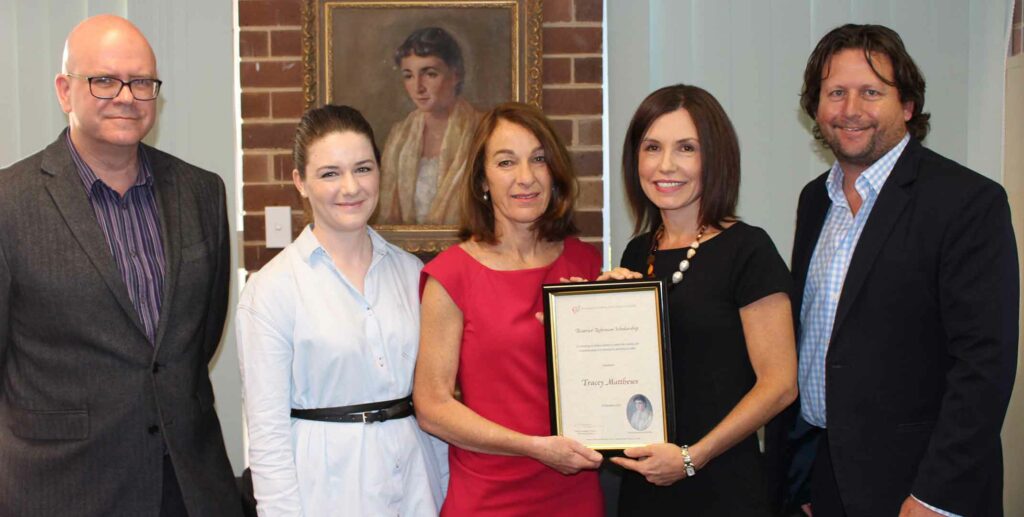 Scholarship Awardees
2014
Ms Tracey Matthews was awarded the Beatrice Robinson Scholarship in 2014 to fund overseas travel in 2015 to investigate various approaches to training, formation and deployment of missional leaders in the United States, the United Kingdom and Australia.
2012
Katherine Rainger, Hazel Davies and Graham Schultz were awarded the Beatrice Robinson Scholarship in 2012. Katherine Rainger used the scholarship to assist her in travelling in 2013 to Israel and Palestine to participate in an archaeological dig in Bethsaida as well as attend the Sabeel Young Adults Festival in Bethlehem. Hazel Davies used the scholarship to help her travel to England to visit the bible gardens of Bangor in Wales, attend a floral festival in Guilford Cathedral and visit the island of Iona to study literature on bible gardens as well as comparing plant groupings and its symbolism. Graham Schultz used the scholarship to assist him in travelling to Tacoma in Washington State to participate in a church planting course adn mission expereicne run by Soma Communities called Soma School.
2010
Leigh Williams visited eco-congregations in the UK and attended a Justice & Peace Conference on the theme Our Daily Bread: Food Security, People and Planet. Samuel Dow attended the Canterbury Scholars Program for seminarians and clergy in the early years of their ministry, and explored fresh expressions ministry to those involved in the 'gothic' subculture. Chris Golding travelled in the United States to meet with clergy and others involved in creating and leading environmentally sustainable parishes and communities.