Join us Thursday 13 May from 5:30pm as we watch the 2010 Cannes Film Festival Grand Prix winner, 'Of Gods and Men'.
Dinner will be provided. Members of the faculty will hold a short discussion on the movie after the viewing. This event is free and open to members of the public.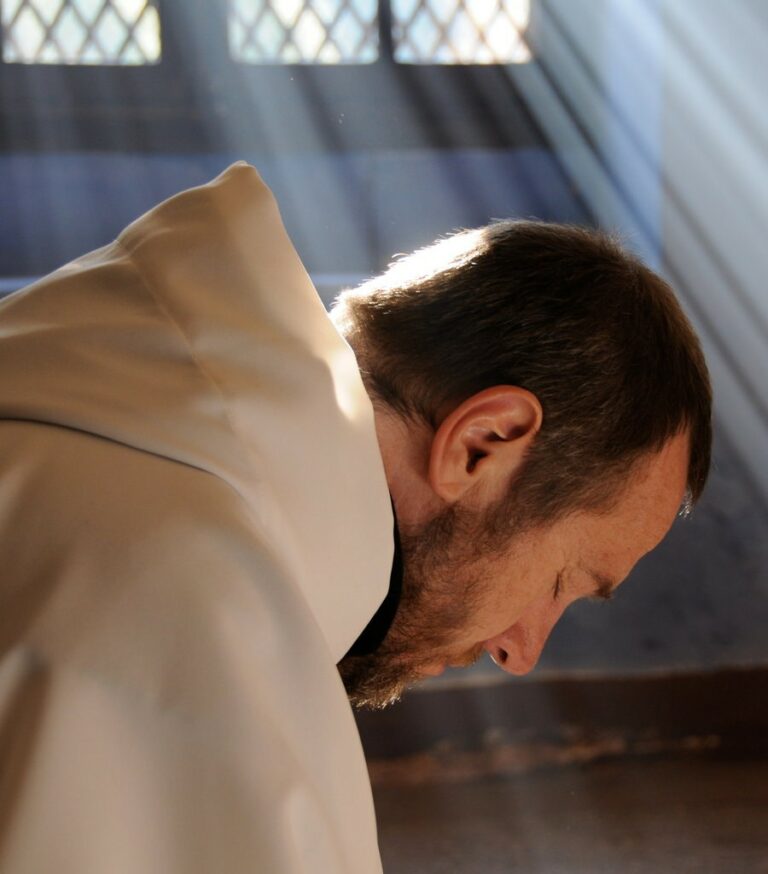 A deeply human and spiritually enlightening French film about the mission of eight Cistercian Trappist monks serving a poor Muslim community in Algeria.
An order of Trappist monks whose members include Christian (Lambert Wilson) and Luc (Michael Lonsdale) live peacefully among the Muslim population in a monastery perched in the mountains of North Africa in the 1990s. When a crew of foreign workers is massacred by an Islamic fundamentalist group, fear sweeps though the region. As the country is plunged into civil war, the men of God must decide whether to stay among the impoverished residents who have been their neighbours, or flee the encroaching fundamentalist terrorists. The situation that unfolds, based on actual events, has tragic consequences.
This film is loosely based on the life of the Cistercian monks of Tibhirine in Algeria, from 1993 until their kidnapping in 1996. The film premiered at the 2010 Cannes Film Festival where it won the Grand Prix, the festival's second most prestigious award. It became a critical and commercial success in its domestic market, and won both the Lumières Award and César Award for Best Film. Patient and restrained, Of Gods and Men asks deep, profound questions that will linger in the audience's mind long after the movie.
"The film project was initiated by Etienne Comar in 2006, when the tenth anniversary of the incident made it a topic again in French media. Comar, a film producer by profession and a Catholic, had been fascinated by the monks since the earliest news of the abduction, but felt that their death had overshadowed what he thought was really interesting: why they had decided to stay in Algeria despite the ongoing Algerian Civil War."
Please tell us if you're coming