On Monday 10 December at St Patrick's Cathedral in Parramatta, we watched as many of our graduands crossed over to receive their awards. We are so proud of our graduates and offer our sincerest congratulations and best wishes to all.
St Mark's student Jacqueline Service received her PhD along with a Higher Degree by Research University Medal — one of the University's highest academic honours.
Dr Service gave the Vote of Thanks to the Occasional Speaker on behalf of the graduands.
The following St Mark's students attended the graduation ceremony to receive their award.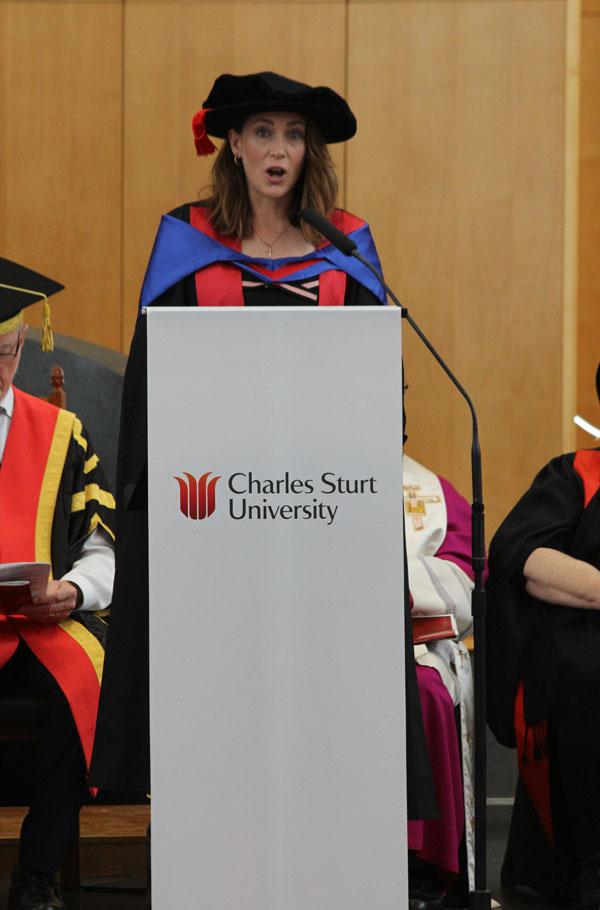 DOCTOR OF PHILOSOPHY WITH HIGHER DEGREE BY RESEARCH UNIVERSITY MEDAL
Jacqueline Helena Grace Service
Divine Self-Enrichment and Human Well-Being: A Systematic Theological Inquiry, with Special Reference to Development and Humanitarian Aid
Dr Service's doctoral thesis explored one of the most intellectually challenging theological topics, the concept of the Trinity, on the basis of which she sought to provide a coherent theological rationale for other-oriented humanitarian aid. It is titled, "
Through examination of the doctrine of the Trinity, Jacqueline's thesis critiques the dominance of secular humanism in international development and provides an alternate paradigm for Christian rationale and praxis. The thesis locates principles for realising human well-being through the dynamism of Trinitarian relationality; where divine well-being is commensurate with kenosis. The thesis outlines the logic of "kenotic-enrichment" and its application for human well-being.
Two international examiners recommended that her thesis be passed without amendment, and her Australian examiner recommended that her thesis be passed subject to minor amendments (typographical corrections or suggested clarifications of expression).
At a conceptual level, all three examiners praised the thesis for its scholarly rigour, compositional design, cogent argumentation, and originality. At times, the examiners' reports read as critiques of work by a scholarly peer. "This is one of the more intriguing and imaginative doctoral studies I have read in some years," writes Professor Percy. "Painstakingly and ingeniously researched, precisely and appealingly designed, and skillfully argued from beginning to end" is Professor Clarke's appraisal of the nominee's thesis. And in the opinion of Professor Mostert, an expert on one of the theologians (Pannenberg) appraised in the thesis and a pedantic scholar himself, "this is an outstanding thesis, one of the best I have examined in the course of my academic work over several decades."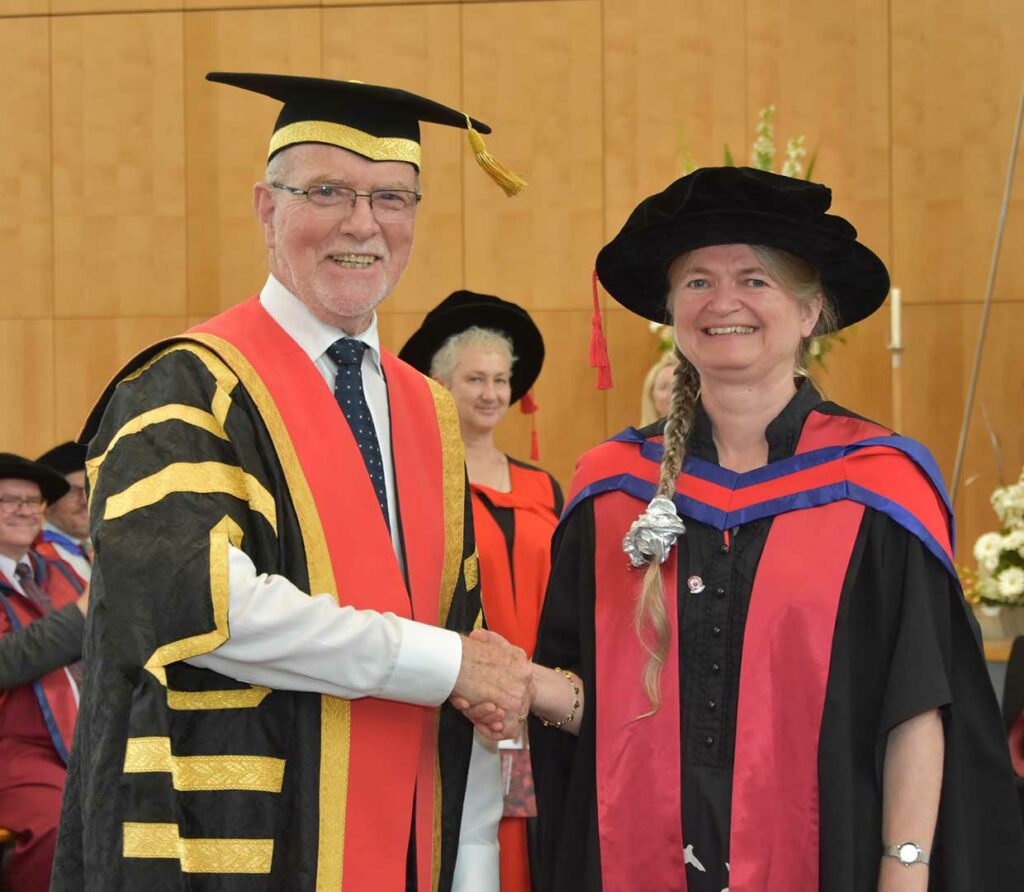 DOCTOR OF PHILOSOPHY
Miriam Ruth Bruning
Jesus Christ, the Good Community and the Common Good
This thesis explores how good communities spring from the work of Jesus Christ, bringing a conception of 'common good' to the wider community. Competitive individualism and an overreaching nation-state have undermined the concept and practice of a 'common good', both with Christian communities and beyond. But Jesus Christ establishes good communities, comprising reconciled relationships with God and one another. This divine and human instantiation of a common good assists us better to articulate and support the general community's common good.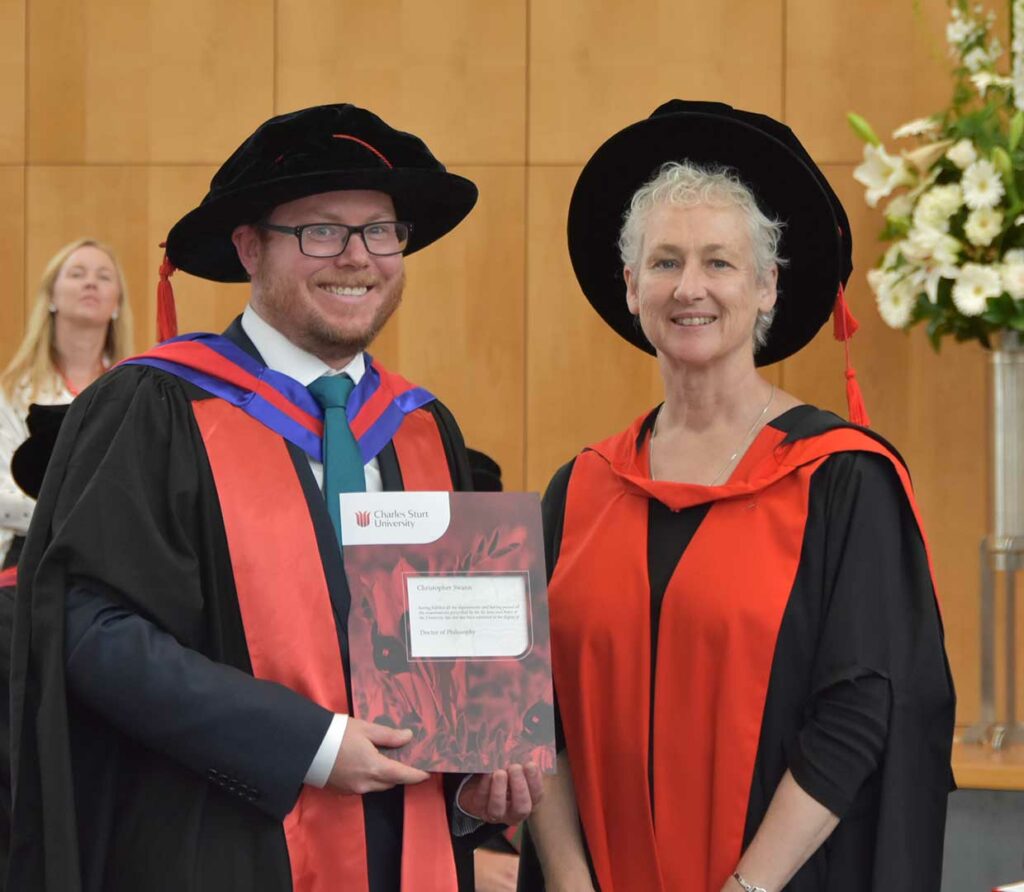 DOCTOR OF PHILOSOPHY
Christopher Swann
The Theological Significance of Discipleship in Church Dogmatics IV/2 §66: Karl Barth's vision of sanctification as a resource for Christian living at the end of Christendom
Barth's vision of sanctification in Church Dogmatics IV/2 §66 makes salient the image of discipleship, a term describing our following of Jesus in the present. Anticipating the contemporary "turn" to discipleship in theology and ethics, Barth's vision of sanctification is demonstrated as theological and Christocentric rather than merely valorising human activity. Sanctification, shaped by discipleship, provides an important resource for contemporary Christianity.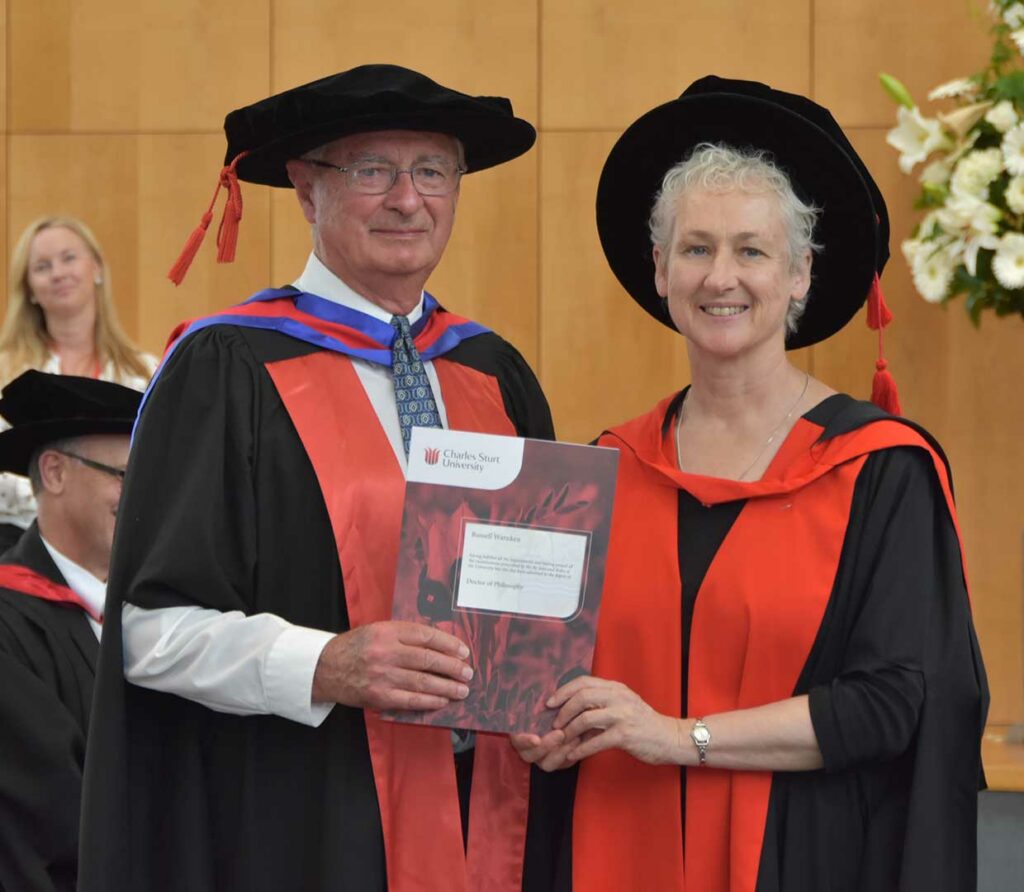 DOCTOR OF PHILOSOPHY
Russell Warnken
Turning to God in Acts: Insights from Three Key Conversion Narratives by Luke
This thesis undertakes a narrative-critical investigation of three conversion accounts of an Ethiopian, Saul, and Cornelius in Acts 8:4 to 11:18, focusing on divine and human characterisation. In these conversion narratives, divine agency takes precedence, but a positive human response to divine initiative is also required. This intersection of divine agency and positive human response is most clearly seen in baptism, which is common to all three conversion accounts
Russell teaches New Testament Greek at St Mark's National Theological Centre.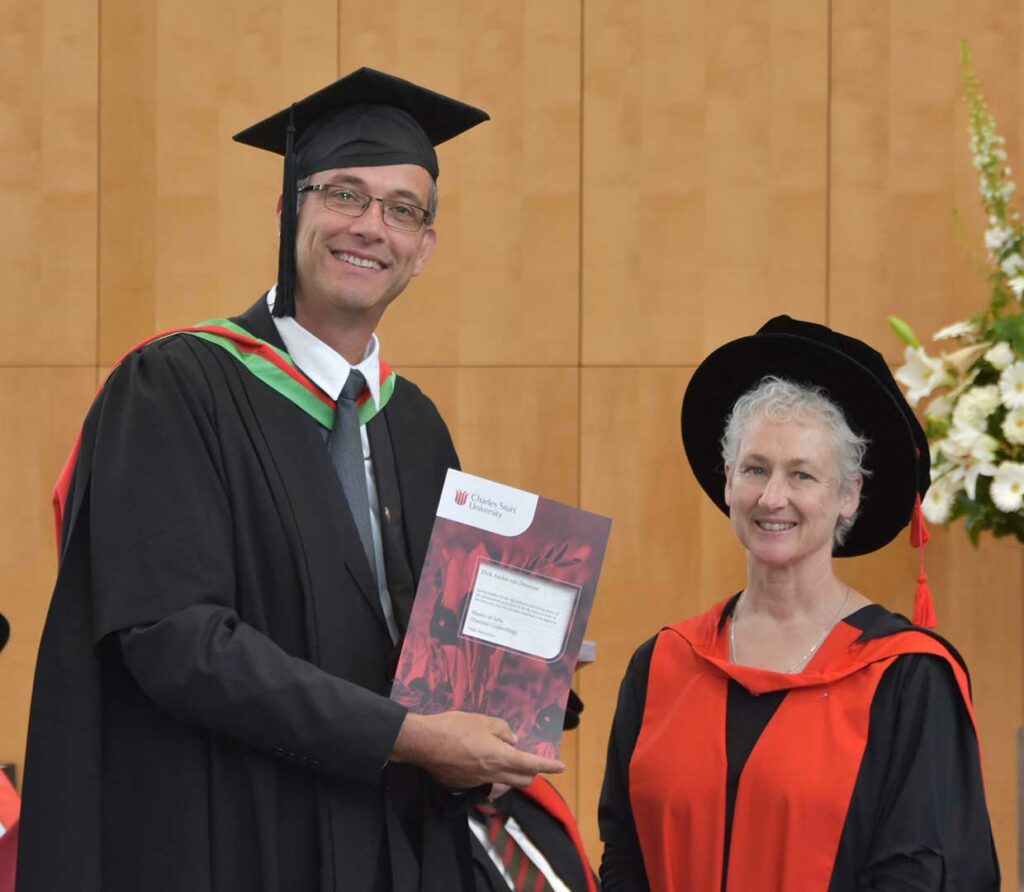 MASTER OF ARTS (PASTORAL COUNSELLING) WITH DISTINCTION
Dirk Andre van Doorene
Dirk is also the recipient of St Mark's Greg Eather Memorial Prize for meritorious work in Christianity and Australian Society.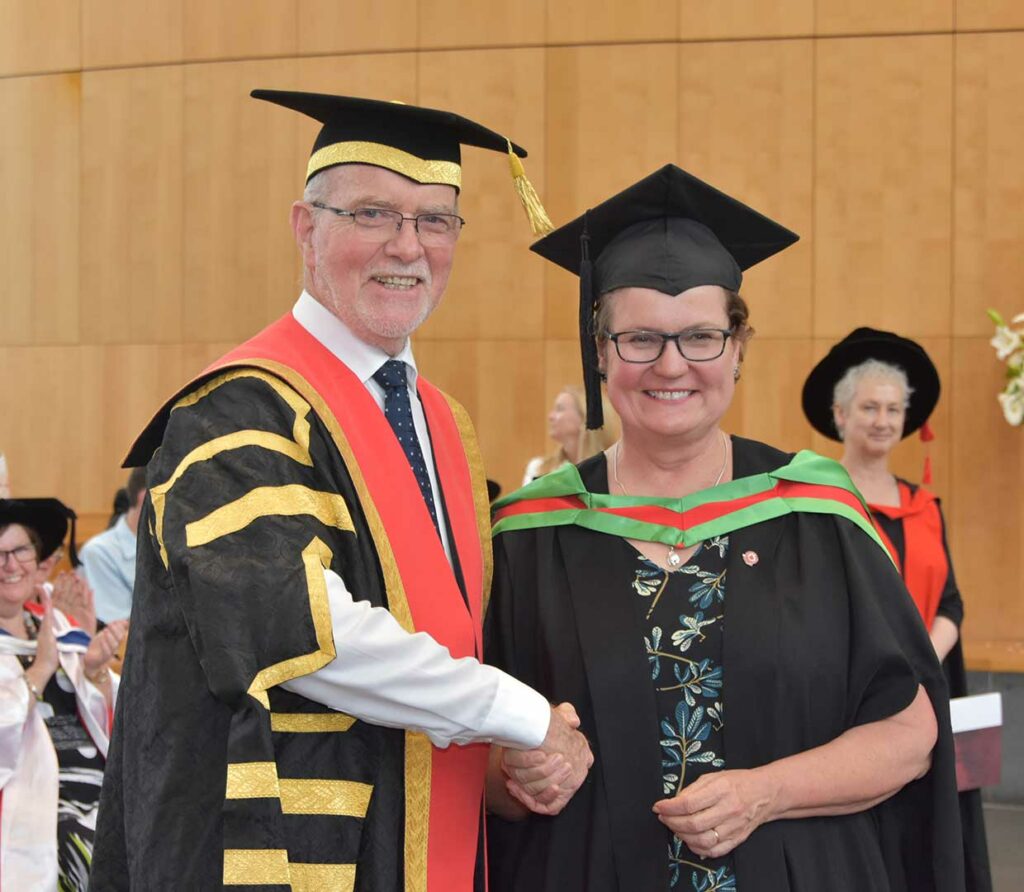 MASTER OF ARTS (RELIGIOUS AND VALUES EDUCATION)
Krista Louise Hooke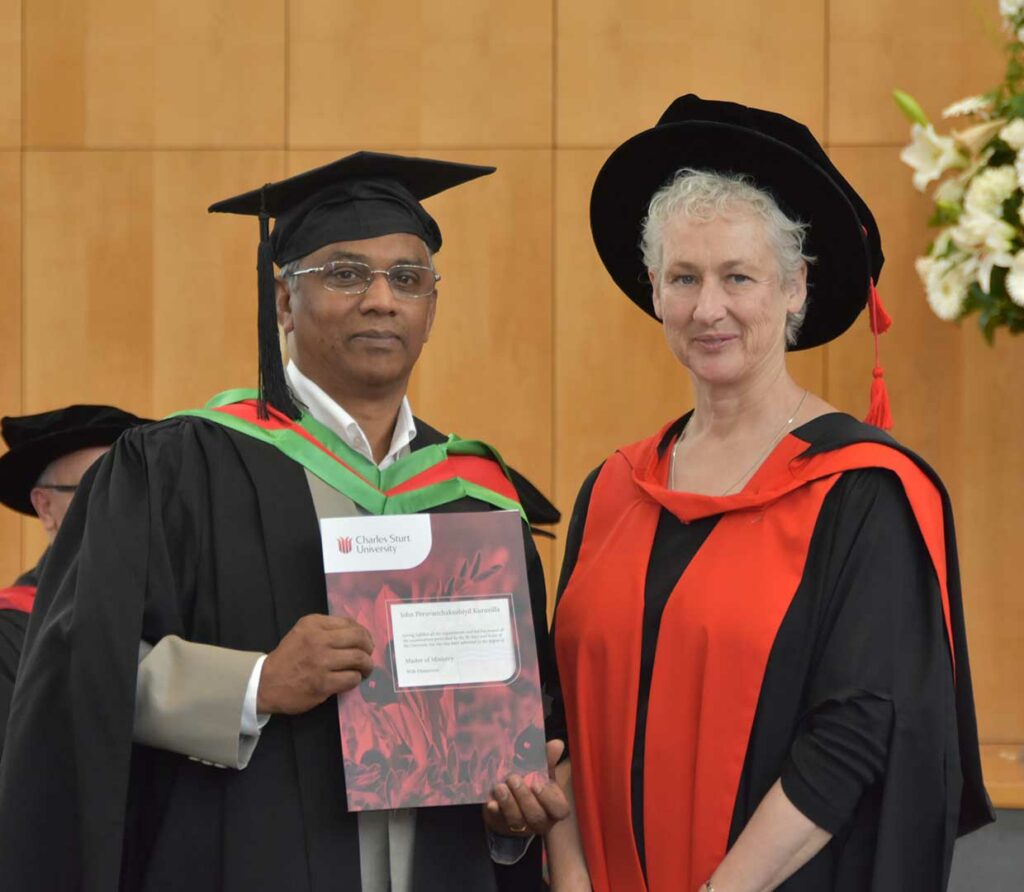 MASTER OF MINISTRY WITH DISTINCTION
John Peruvanchakuzhiyil Kuruvilla
John is also the recipient of St Mark's Owen Dowling Prize for pastoral studies. This prize is awarded annually for outstanding work in pastoral ministry.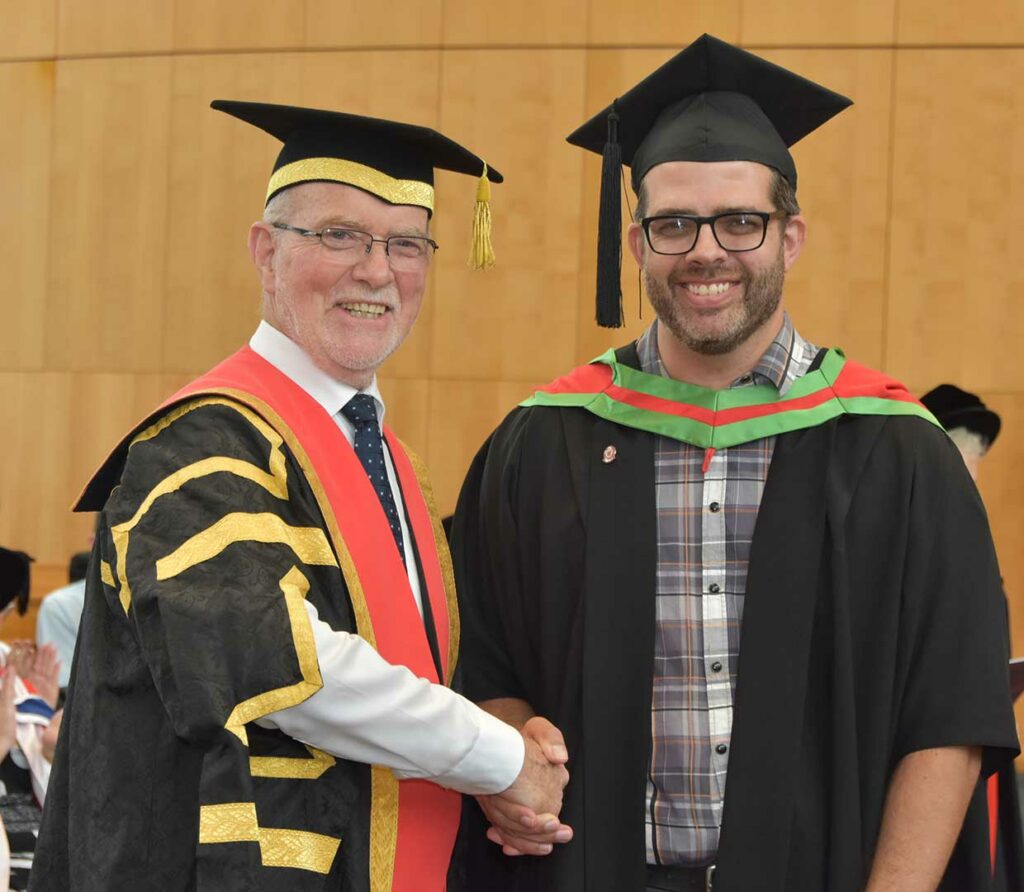 MASTER OF MINISTRY WITH DISTINCTION
Daniel Vincent Rouhead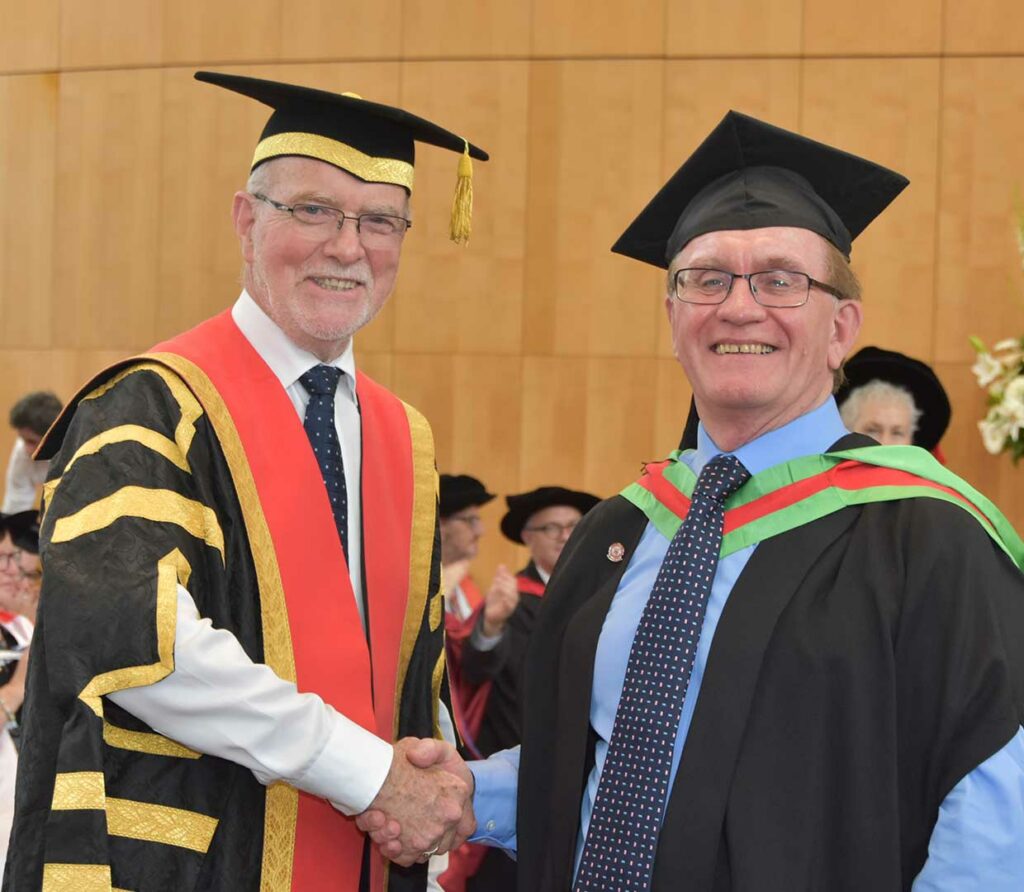 MASTER OF MINISTRY
Graham Keith Knott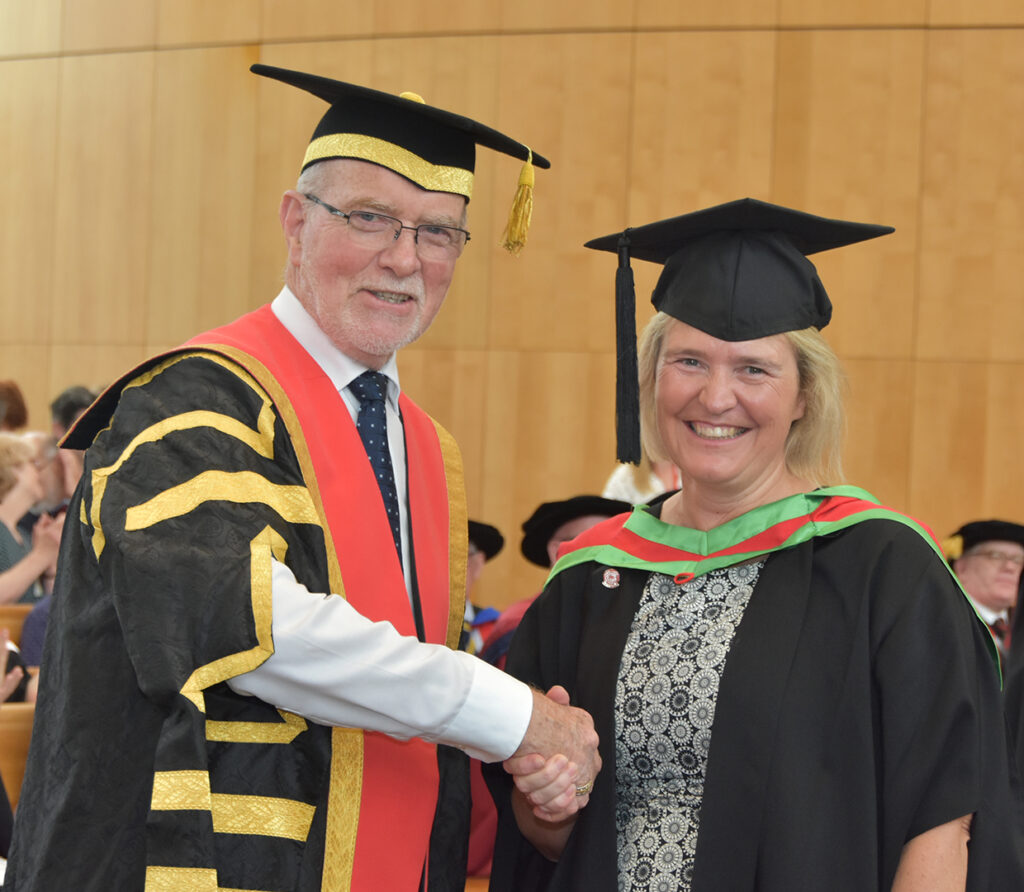 MASTER OF THEOLOGY
Rebecca Anne Hilton
Rebecca is also the recipient of St Mark's Victoria Gibbons History Prize for the best essay in Church History written in 2018. She has also received a scholarship to continue her work as a PhD student.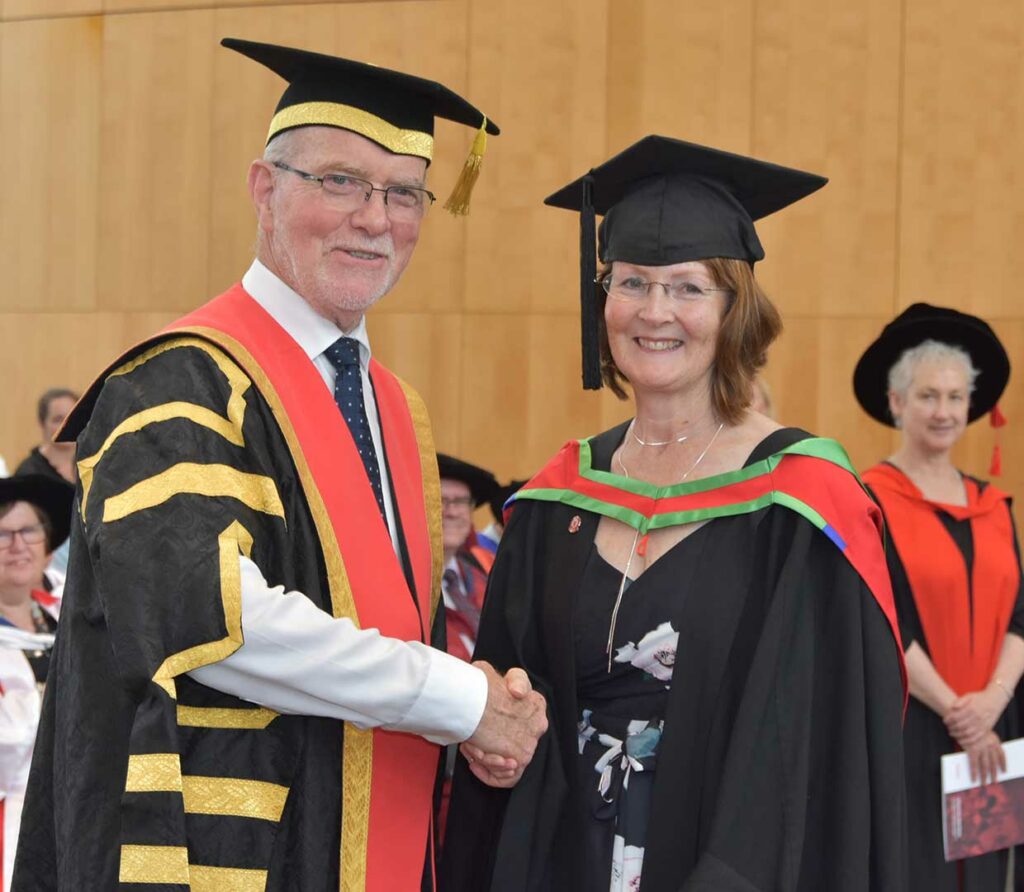 GRADUATE DIPLOMA OF AGEING AND PASTORAL STUDIES WITH DISTINCTION
Carolyn Joy Street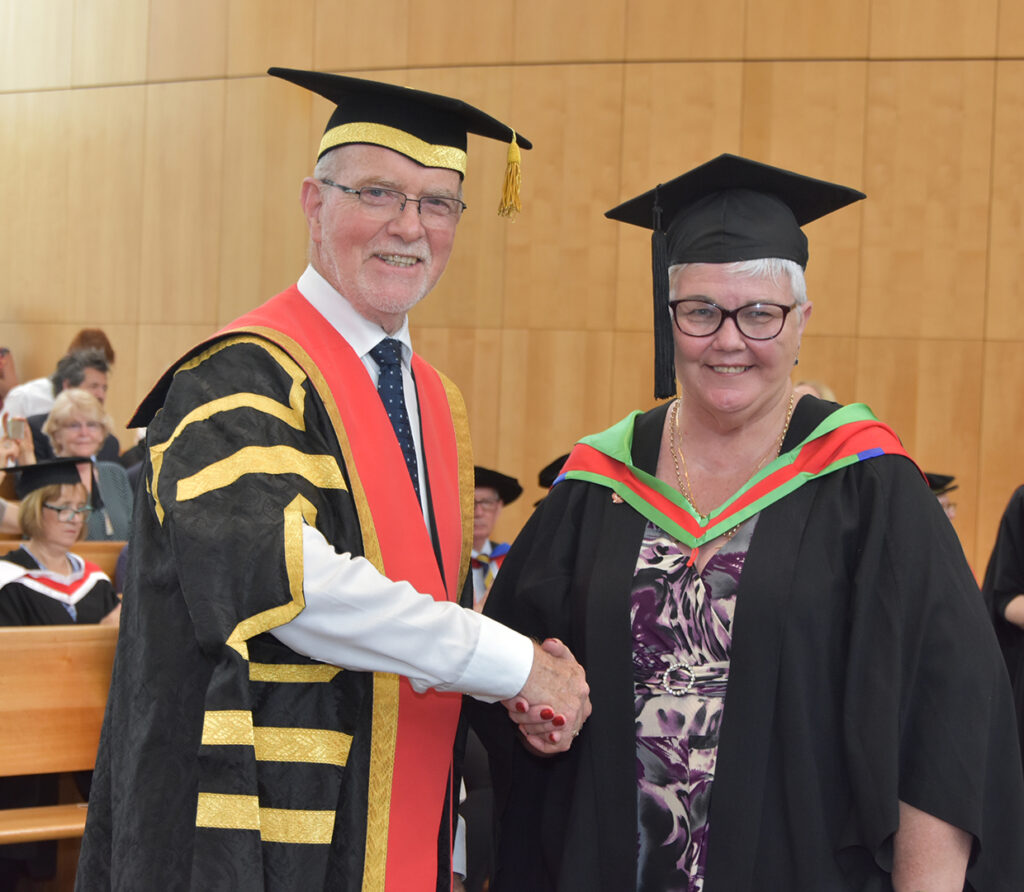 GRADUATE DIPLOMA OF THEOLOGY
Susan Frances Gittoes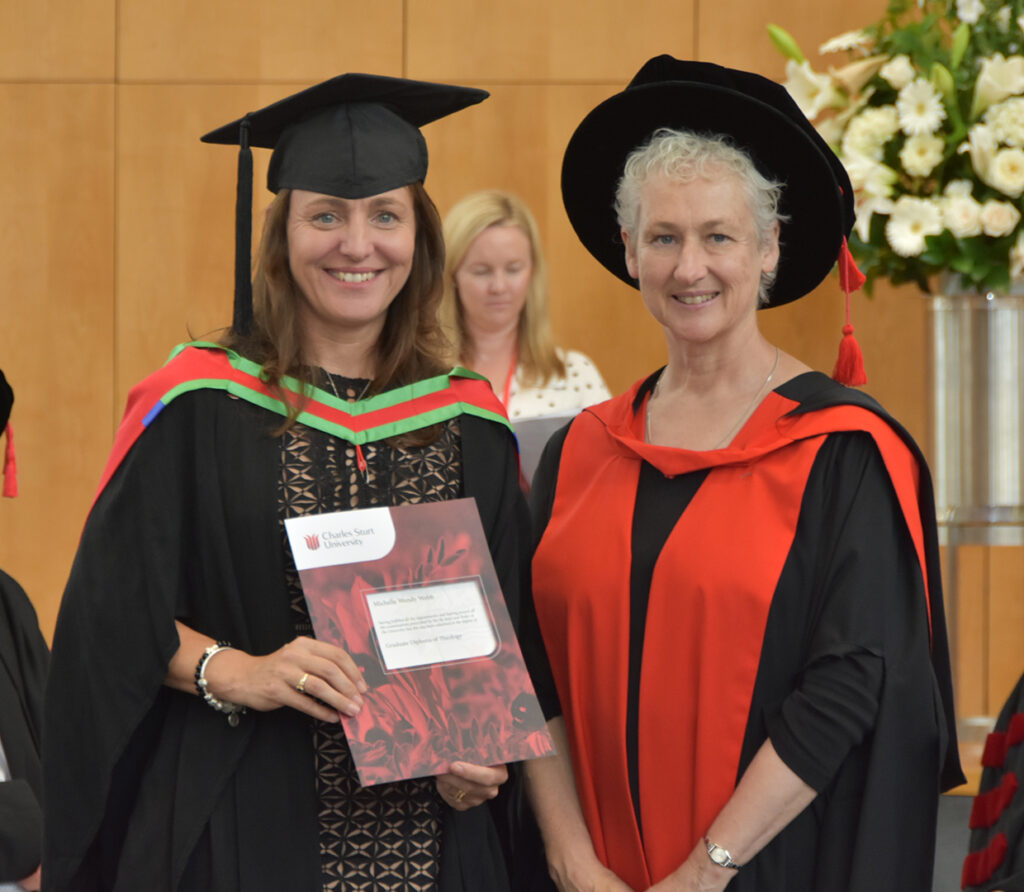 GRADUATE DIPLOMA OF THEOLOGY
Michelle Wendy Webb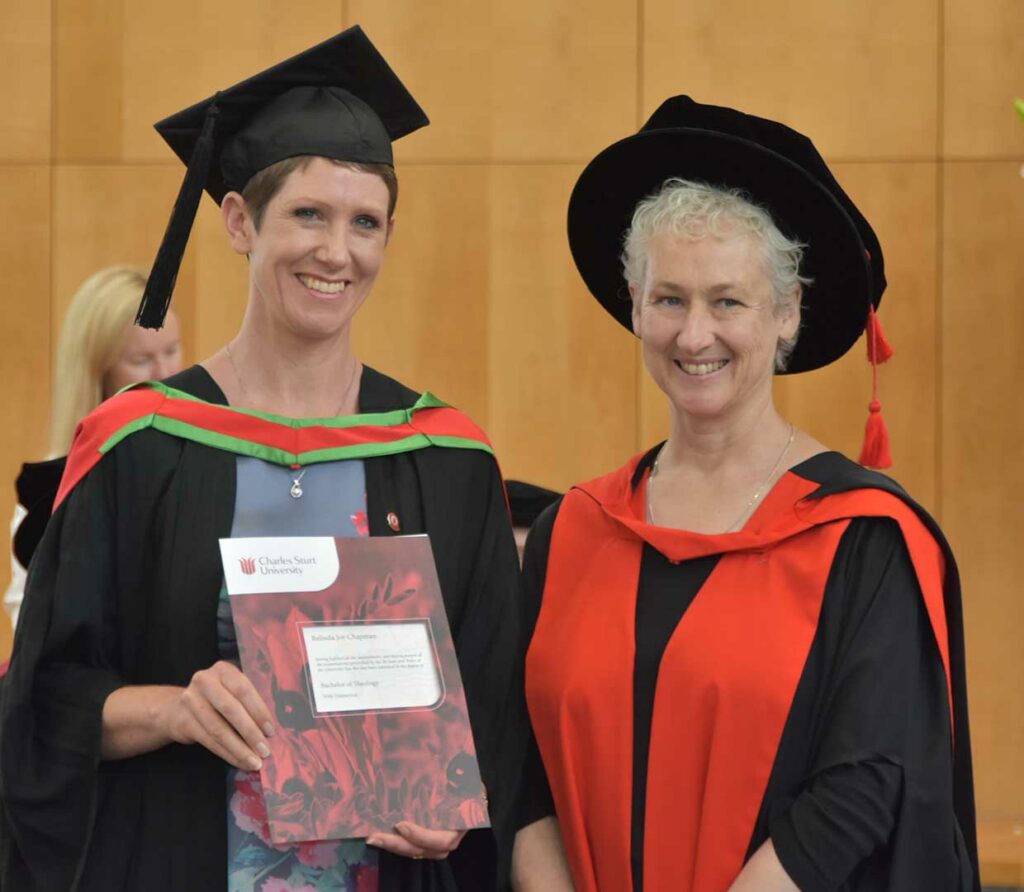 BACHELOR OF THEOLOGY WITH DISTINCTION
Belinda Joy Chapman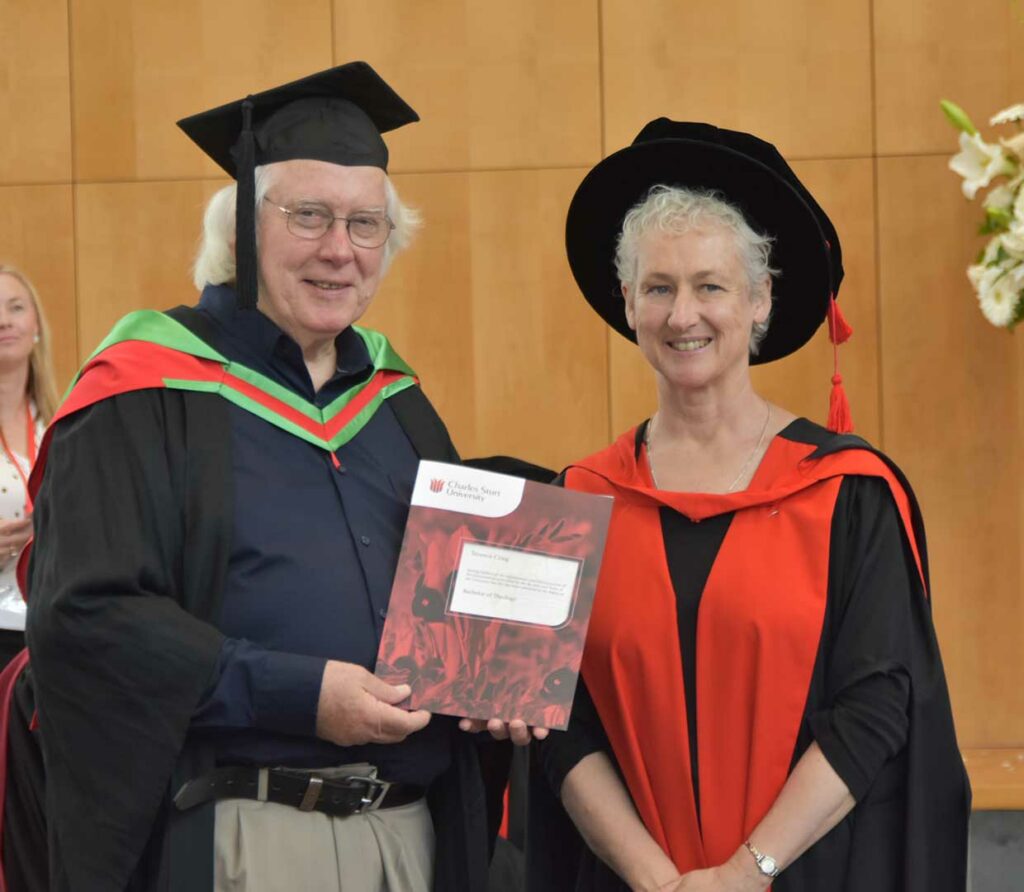 BACHELOR OF THEOLOGY
Terence Craig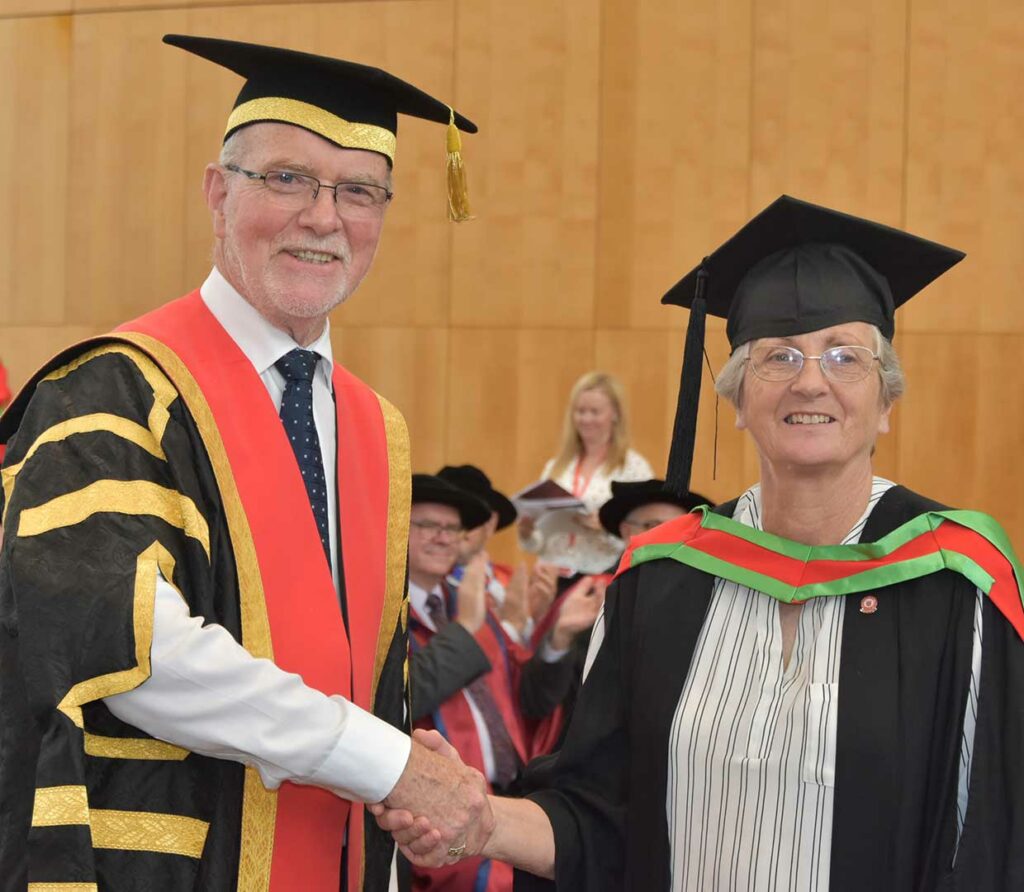 BACHELOR OF THEOLOGY
Jennifer Ann Dearden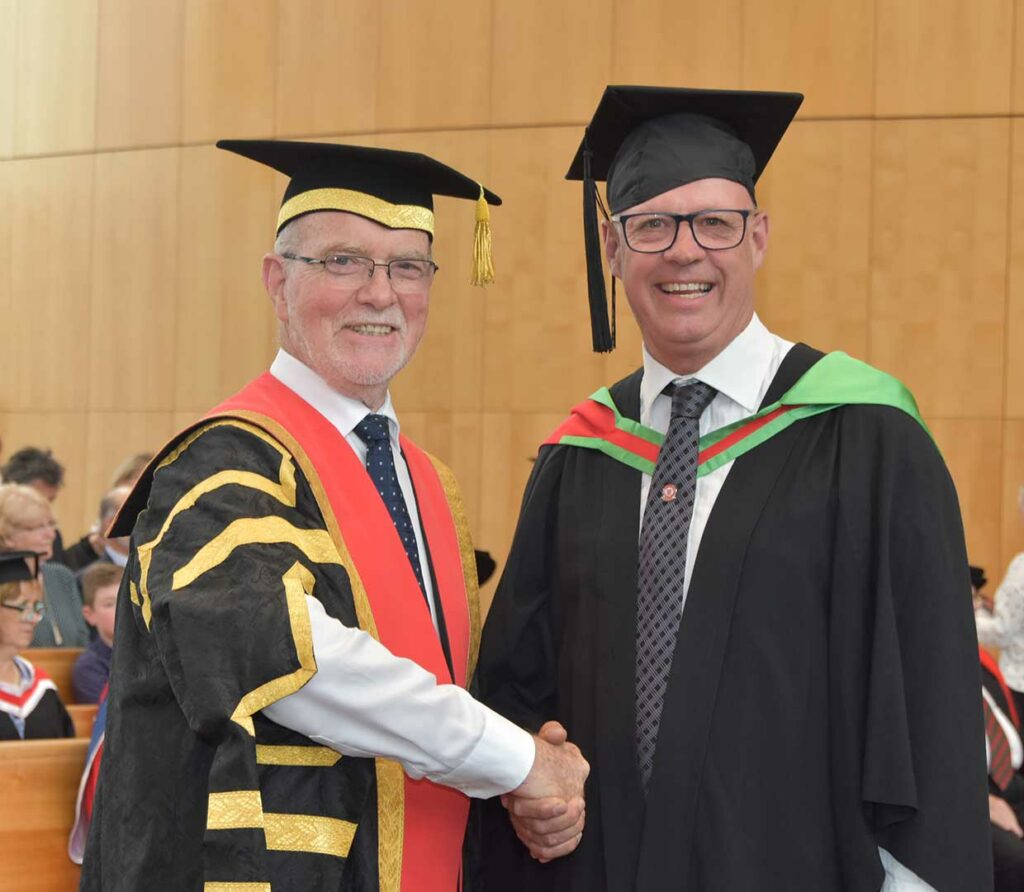 BACHELOR OF THEOLOGY
Paul Michael Eagar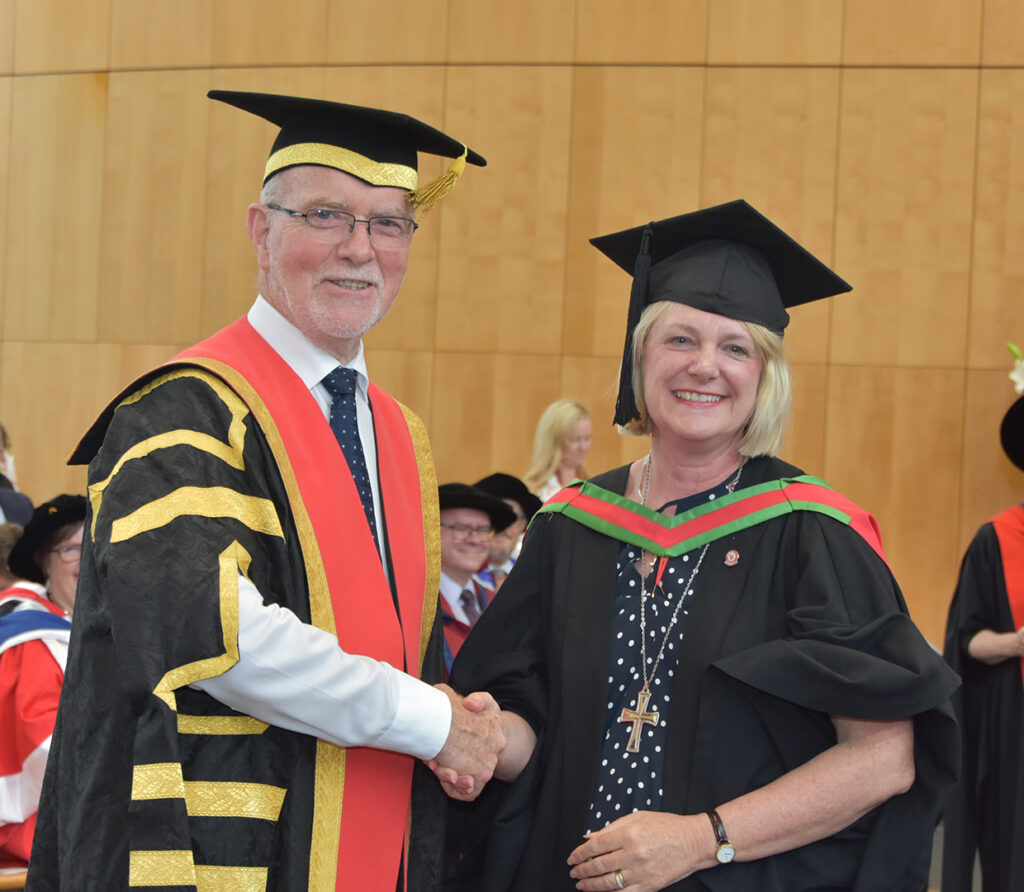 BACHELOR OF THEOLOGY
Angela Jane NcNeill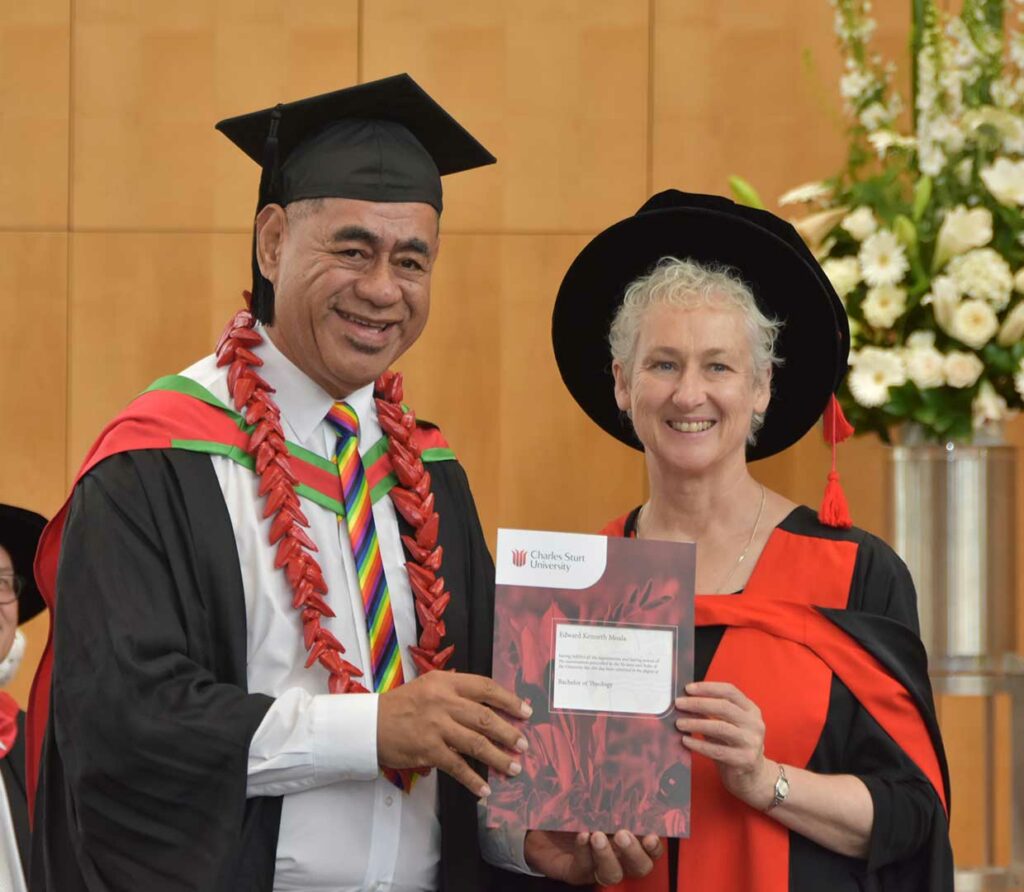 BACHELOR OF THEOLOGY
Edward Kenneth Moala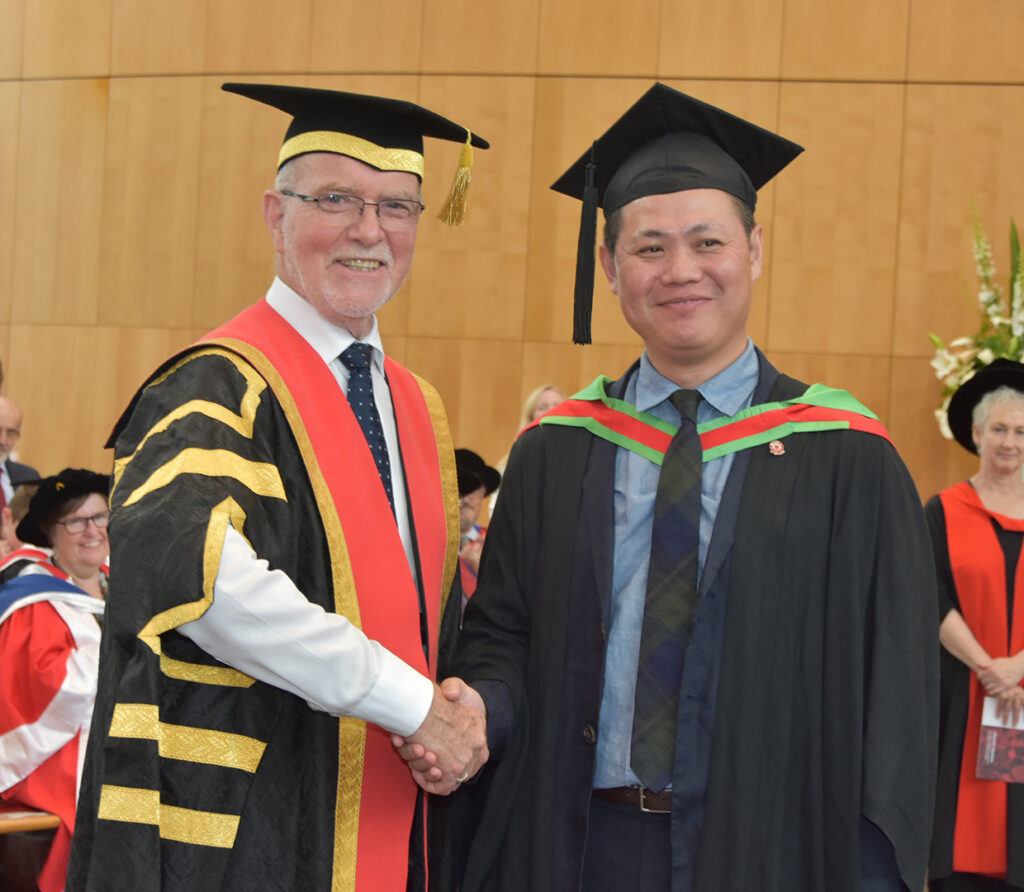 BACHELOR OF THEOLOGY
Myeongcheol Oh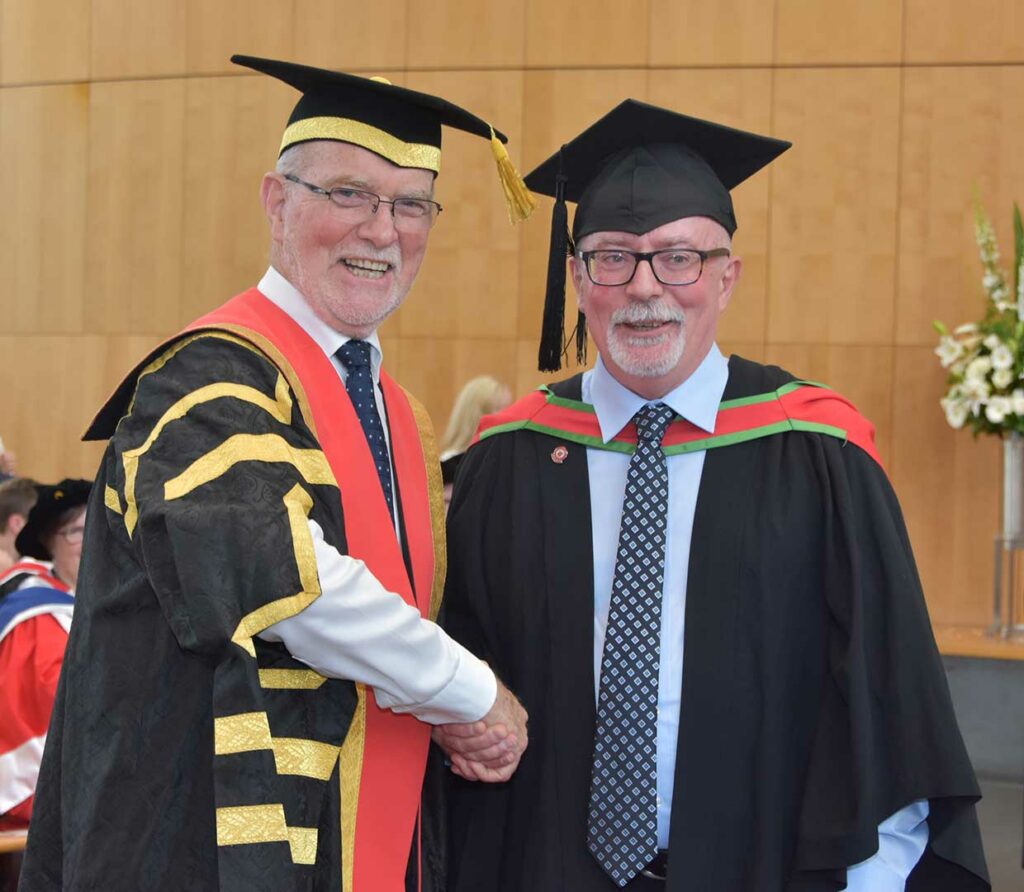 BACHELOR OF THEOLOGY
Craig Murray Rogers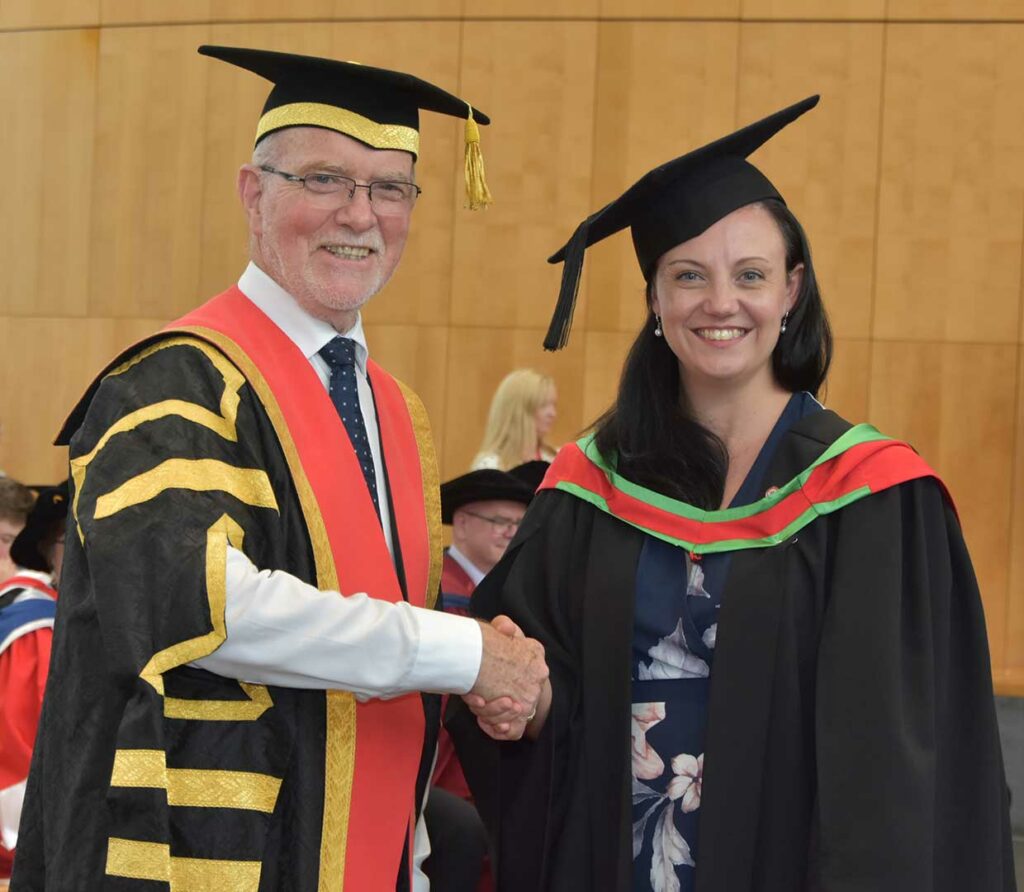 BACHELOR OF THEOLOGY
Angela Jane Stanfield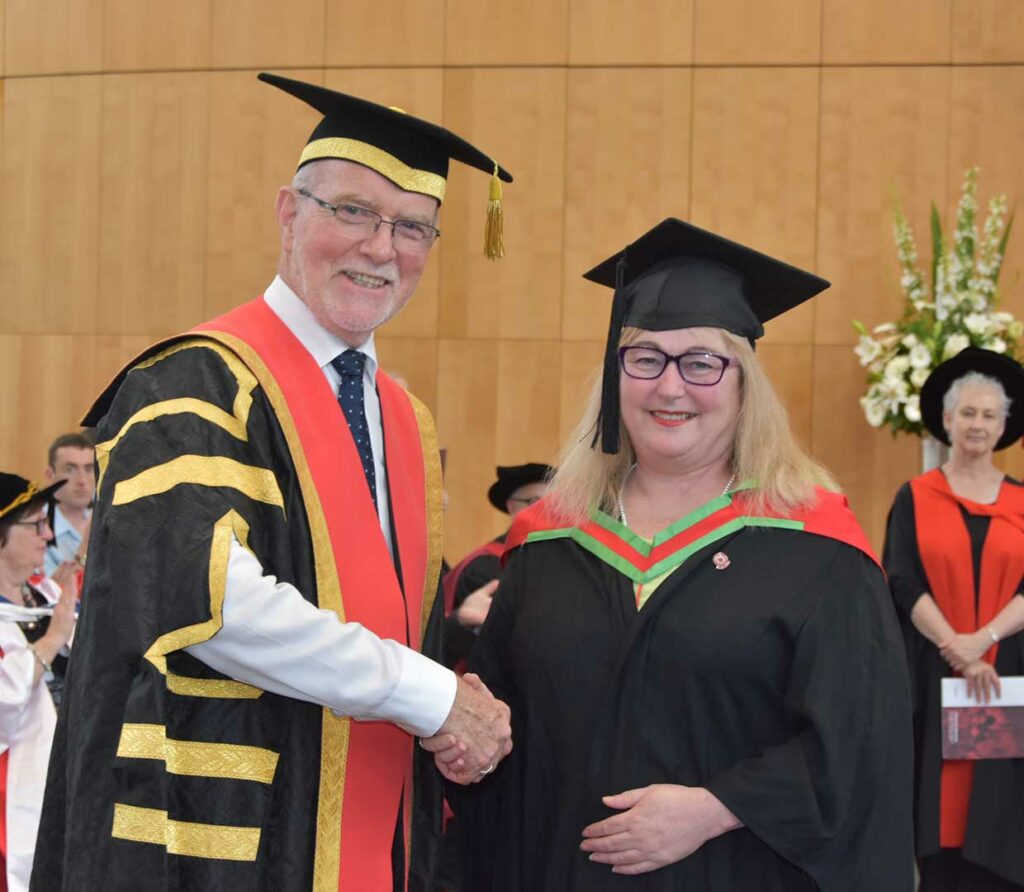 BACHELOR OF THEOLOGY
Fleur Marrianne Wimborne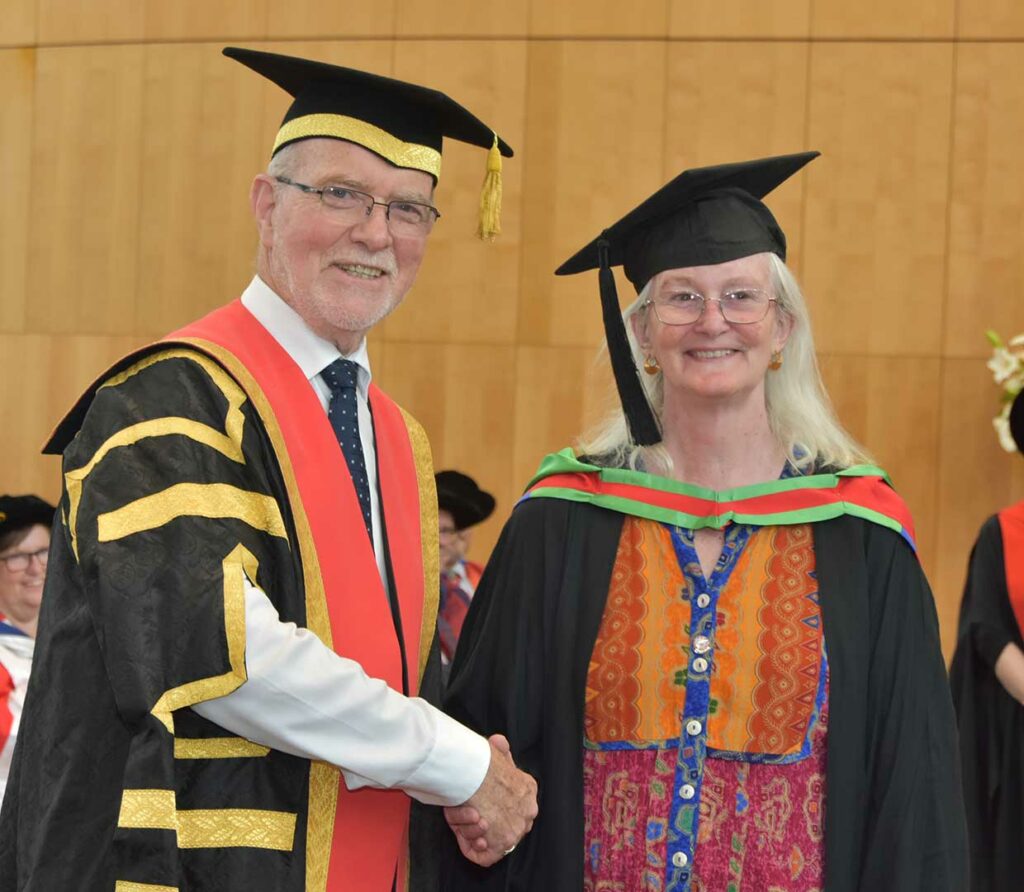 JANE ROSS CRAIG
Diploma of Theology