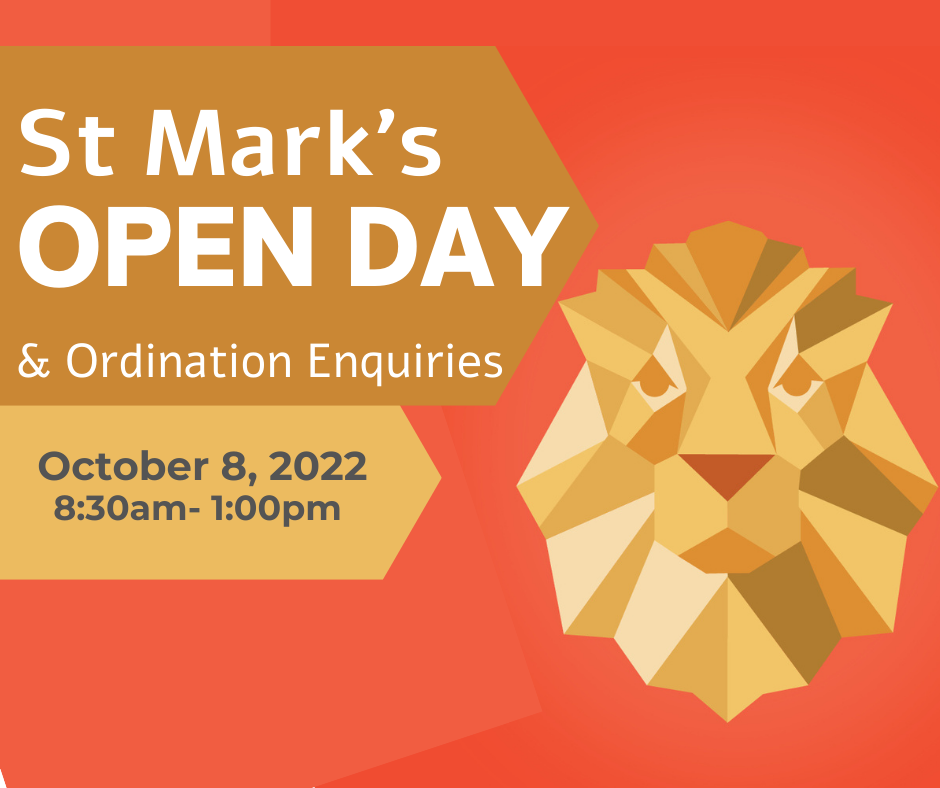 Everybody welcome!
St Mark's Open Day & Ordination Enquiries Session will be on the same day, Saturday October 8, 2022. 
Come and join us for as little or as much as you can. 
8:30am: Coffee / Tea 
9am-10:30am: Ordination Enquiries Session (also on Zoom) 
10:30am-11am: Morning Tea with St Mark's staff and students 
11am-12:30pm: Course and Study Information Session for St Mark's courses (also on Zoom)
12:30-1:30pm: BBQ Lunch 
Campus and grounds tours will be available as well as St Mark's faculty to answer any questions you may have.
RSVP below to help with catering, room planning or Zoom access.
Zoom Room for Saturday October 8, 2022