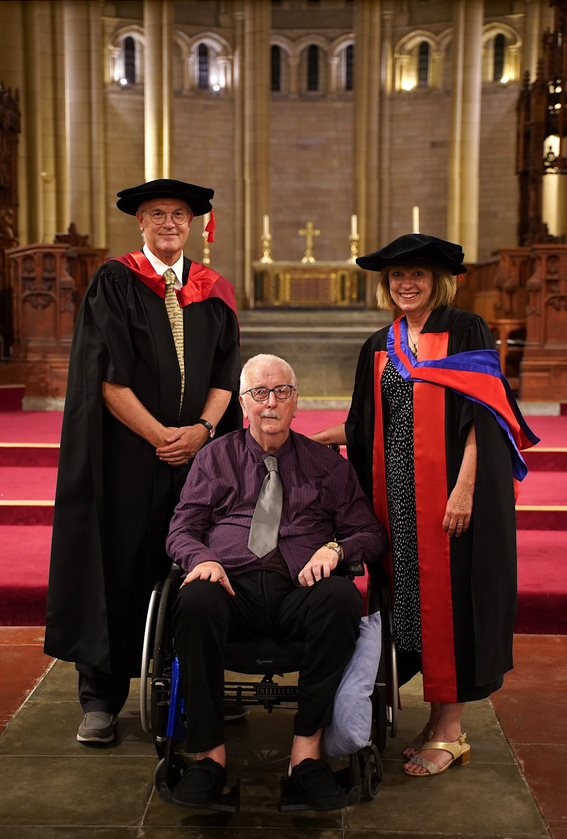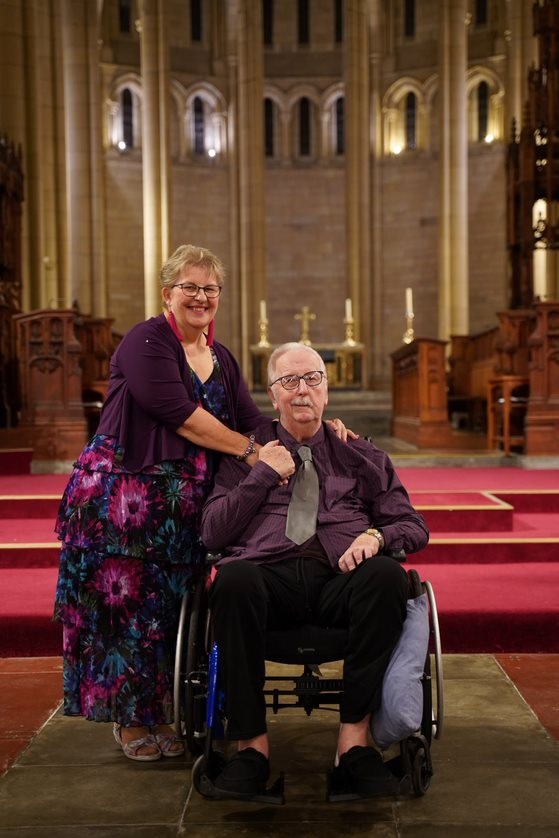 St Mark's was delighted to have two of our faculty present to celebrate with John Carey as his Bachelor of Theology degree was acknowledged at the Commencement Service for St Francis College at St John's Cathedral in Brisbane on 19 February 2023.
John commenced his study as a distance student in the School of Theology in 2015. He steadily studied two subjects a year until interrupted by a severe stroke in the middle of 2020. As he began to improve John, with the help of his wife Karen, contacted the school to determine whether it was possible to complete the degree, for which he required only two subjects. We were able to give him credit for some prior study at Hillsong Bible College in ministry and liturgy, leaving just one subject.
John's stroke left him more impaired in written than spoken communication and he commenced a guided research project on the subject of worship with the willing involvement of CSU disability services, but progress was hampered by the difficulty of managing voice recognition technology within the nursing home. Fortuitously another passion for John was preaching, and we were able to admit him to the Homiletics subject where the majority of assessment could be oral presentations. Assoc Prof Andrew Cameron and Rev Angus Robinson taught the subject for which he received a credit grade. Karen told us that John used a homily from that class when addressing current students at Hillsong Bible College where they also interviewed him about his relationship with God throughout the past few years.
John and Karen live in Brisbane and were not able to travel to attend any of the formal CSU graduation ceremonies. David Neville and Jeanette Mathews had planned to attend the St Francis College service of commencement and recognition of the previous year's graduands at the Cathedral and SFC were pleased to include John amongst that group of CSU graduates.
It was a wonderful occasion and a worthy celebration of the achievement against all odds of one of our Bachelor of Theology students.