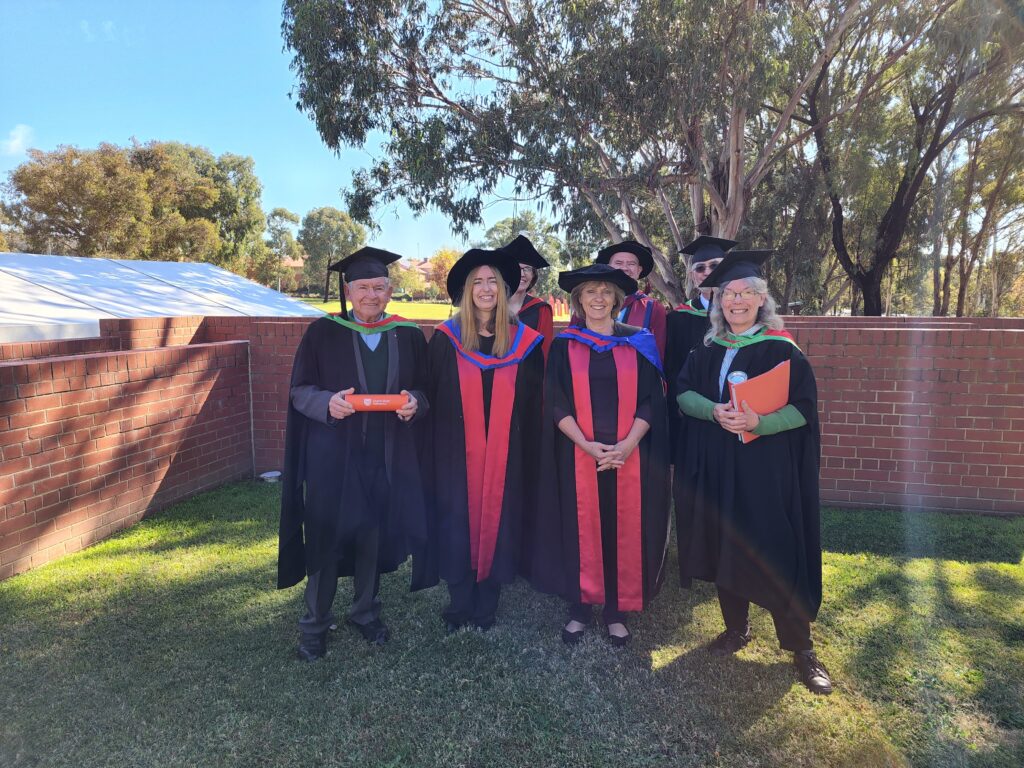 After successive interruptions to graduation ceremonies, CSU School of Theology students have been able to graduate at ceremonies held in 2022.  
St Mark's congratulates all of our graduating students on their hard work and dedication in an especially trying season over the last two years. In particular, Marilyn Pietsch who completed a Master of Arts (Theological Studies) in 2021, was awarded the Laurence Murchison Prize for the graduating student with the highest GPA at the St Mark's Awards Night in March 2022. Marilyn has also received a Postgraduate University Medal at a ceremony last Monday. Marilyn, a former teacher and lifelong learner, is an outstanding example to her peers and we congratulate her on this recognition of her significant achievements. 
Our cautious hope is that we can return to a December event for students graduating this year. We will keep you posted!